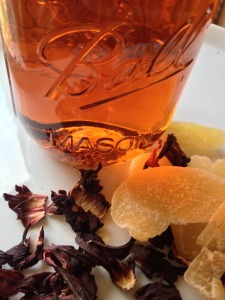 well, this was unexpected. what was originally planned as a one-weekend-nothing-too-serious outing is turning into a whole new adventure. life 2 order has acquired a new project. and i really believe that i got into it in the first place because of the name.
my friend and i were sitting at the kitchen table trying to figure out a fun project to take to dc's eat local street festival in late july. she was going to showcase her irreverent garden design cards and wanted us to have something else at the booth that would be "actual food". i loved the idea but soon realized that the permits such a venture would require were more than we were willing to deal with. not to mention the need to find a restaurant kitchen at not much of a notice. we were just about ready to give it all up and i just sat there idly turning words in my mind: summer, garden, vegetables, pickles, fruit, canning… mason jars, herbs, plants… botanical jars… JARRING BOTANICALS! the two words leapt out and our fate was sealed.
in a a few weeks that followed kristen came up with fabulous label design and i spent my time experimenting with different spices, bits of fruit and other ingredients. the result is more than rewarding: the jars were a hit at the union market event, there was lots of great and very useful feedback and the new venture is now up on square market:
https://squareup.com/market/elizaveta-mairesse
exciting!